I've had a blog before. If you have known me long enough to have the address to that blog, you also know that I haven't updated it in over a year. For quite a while I was fairly good at updating it and then I just stopped. And the longer I didn't post, the easier it was to just let it be. It was probably right around the time I discovered myspace.
So here's to trying again!
This blog will probably be a little different, since I'm in a different place in my life. If you detest scrapbooking, you may night like it very much I'm sad to say ;) The first of October, I was accepted to be on the Design Team of an online scrapbooking kit distributor and blog with its own online gallery. It's called The Little Scrap Shop and being on the Design Team means that I receive each month's kit for free (they're worth about $40!) and get to make layouts, cards, and other projects with them for myself. We also get free products from different companies at times. I get one week a month to update the blog for 7 days straight. I write articles and tutorials and also write reviews as well as other things scrapbooking related.
If you'd like to check out the site and see more of my work, go to
http://www.thelittlescrapshop.com/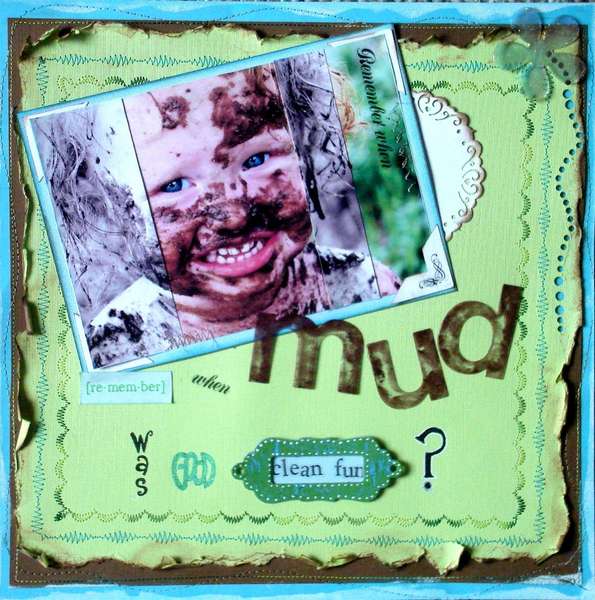 In other news, Levi graduates with his bachelors in less than two months! We're trying to find him a job in Kearney, NE because after the first of the year, we'd like to move there so I can finish my bachelors as well. I'll be going back for Business Education (high school business teacher).

Micah (6 1/2) is a first grader this year and is doing extremely well. He's a whiz at math and science, and he really likes learning. Alexis is in her last year of pre-k and just turned 5 in September. She's also doing very well, and goes to school Monday-Wednesday in the mornings. Levi has been substitute teaching quite a bit lately (he also works weekday evenings 5-10:30PM at UPS) so that means Alexis gets to come to work with me. She usually watches movies downstairs or plays in the nursery. She's also really into having me print coloring sheets off the internet this week :)

Well, that's about all I can do for now, I need to actually get some work done seeing as how I'm at work.

Hopefully you'll see more of me! hehehe..